Back To Our Services
Having an automated garage door is essential in today's modern age of convenience and ease. However, such an intricate electromechanical product needs to be maintained and serviced regularly to ensure that it's always in excellent working condition, and that you get to enjoy it for a long time.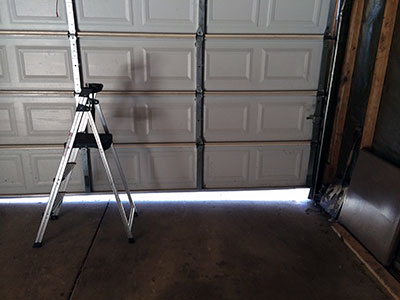 We offer a comprehensive range of garage door maintenance services ranging from replacing torsion or extension springs to repairing faulty openers. We also offer emergency repair services.
Even the most enthusiastic of DIY enthusiasts should not attempt to fix any part of a garage door or its opener as these are complex devices and should only be repaired by professionals. Luckily for you, that's us and we're the best at what we do!
Our garage door maintenance services include fixing your opener
Your opener is essential in providing the convenience that an automated garage door promises. If this opener is faulty and not opening and closing your garage door like it's supposed to, it should be fixed straight away. Whether you have a chain drive opener, a screw drive opener or a belt drive opener, we can fix it. We work on most well-known brands, and our technicians are well trained to find both the problem and the solution.
Leave the spring replacements to us
One of the core components of your automated garage door has to be the springs. Whether they be torsion or extension, these springs are responsible for your door opening and closing. Because they carry such a heavy weight, they should only be handled by professionals like us. We'll replace your springs and have your door working like new again!
We also replace panels
Sectional garage doors are a dream to have, but this can easily turn into a nightmare if one of the panels are broken. Not only can it look unsightly, but it can be detrimental to the full functionality of your garage door. This is why our services include replacing broken panels. Your door will not only regain its former beauty, but it will also work the way that it should.
Give us a call now
Here at Garage Door Repair Doctor Phillips, we pride ourselves on offering quality products and services at really affordable rates.
Contact us today if you'd like some more information, or if you'd like us to fix any of your garage door problems.
Back To Our Services