Back To Our Services
Your garage is so much more than a place for your car to be parked safely. It can make for a storage space for other equipment or even be a quiet space for you to practice a hobby. So when you're not able to get access to it because the automatic door is broken, we work hard to fix it quickly and get you back in without a fuss. For all things related to garage door openers, reach out to us. We don't shy away from any problem, no matter how complicated it appears, and we offer expert installations and maintenance. We have a team of well-trained technicians, who not only fix your door professionally, but also demonstrate our culture of delivering first-rate customer service.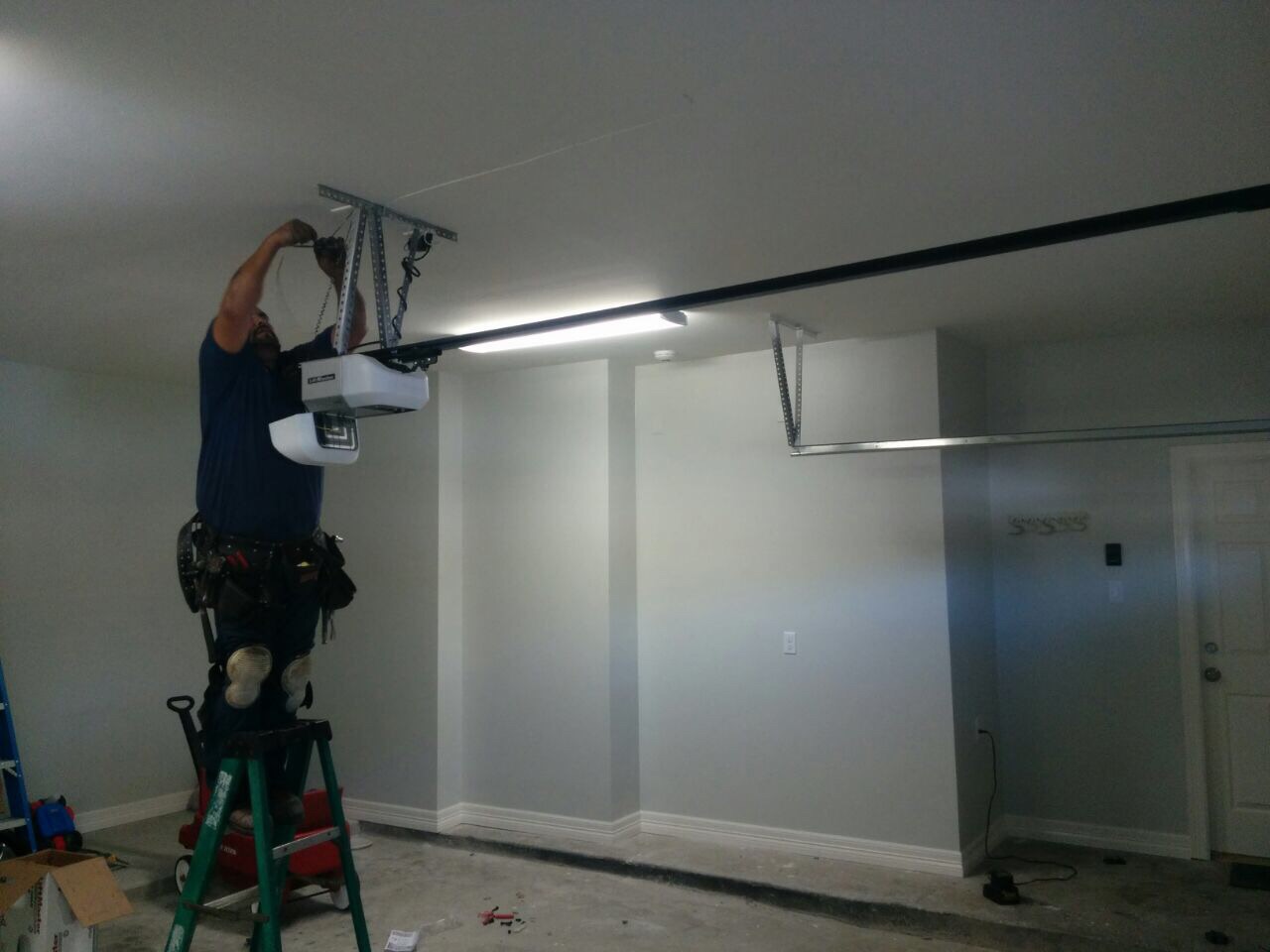 Best Installation Advice & Service
Thinking of upgrading your garage door or installing a new one is a big decision. After all, it's such a visible part of your home and you want it to look good. While you're in the midst of these big decisions, don't forget about the opening device that will be doing all the lifting. For professional installations of garage door openers, choose our company. We understand that when you call, you're looking for a complete service from start to finish, and this is where our service really stands out from the rest. Regardless of the type of opening mechanism - chain, belt, or screw drive - we can advise on the latest professional models available from leading manufacturers such as Chamberlain, Liftmaster, Genie, and Craftsman. We can also recommend the horsepower you will need to make sure that the door opens and closes with ease. We carry a full range, from ⅓ HP for standard-sized doors to ¾ HP for oversized ones.
Expert Force Adjustment Ensures Smooth Operation
One of the most common issues that homeowners experience is automated doors that won't open or close fully. This usually requires a simple repair of a bent track or clearing an obstruction from the reverse safety sensors. But if this doesn't resolve the problem, our technician can make the necessary force adjustments on the motor unit to make sure that the door opens and closes properly.
Yearly Maintenance of All Types of Garage Door Openers
Garage door openers need to be maintained annually to be able to get years of use out of them. In most cases, all you'll need is for a few nuts and bolts to be tightened, and the tracks, chain, and gear assembly to be lubricated. Trust our reliable technicians to take the chore of upkeep off your hands and leave you with a perfectly balanced and functioning door.
Contact us today for professional service.
Back To Our Services