Back To Our Services
One of the most common problems that our team at garage door repair Doctor Phillips faces is broken springs. There are several reasons why the springs of your door break. These may include extreme changes in temperature. It could also be because the springs may not have been properly maintained or adjusted. Alternatively, it could also be because of daily wear and tear. Whichever the case, we can perform the necessary repair for your garage door springs. Problems with this part of the door have to be addressed immediately because it may cause your door not to move, or it could make a loud noise, and more importantly, it could be dangerous once it snaps.
What to Know about Springs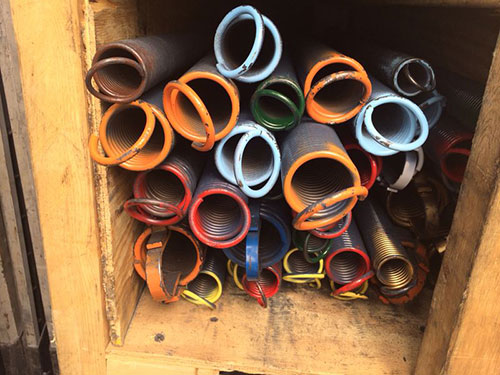 Two types of springs are used in garage doors. One is the torsion springs, which are attached right above the closed door, and the extension garage door springs, which are placed above the upper tracks on both sides. Manufacturers produce galvanized or oil tempered garage door springs with at least 10,000 to 15,000 cycles and are typically guaranteed for three to seven years. A cycle is one opening or closing. You can find springs that have 30,000 cycles, but the weight of the door increases pressure and reduce the life of the spring. When it reaches its maximum lifespan, garage door torsion springs replacement is recommended. In most cases, when the springs break, the door is already down. However, it may also snap while the door is up or moving. If this happens, the door comes down rapidly. It is best not to attempt to move it in this condition because it is too heavy and could cause injury.
Our company offers garage door repair for doors of all makes and models. Our advantage is that our team of technicians are committed to provide customer satisfaction. We consider "best" as a standard as we offer the best advice and the best products. Our repair technician will know just what needs to be done with your garage door springs. Whether you need replacement of the extension or torsion springs, we got the supplies and the skills to make sure your door is up and running smoothly again. Our team will know if it just needs adjustment or a total replacement. It is important to note that this part of the door should not be repaired by an unskilled person because it could be dangerous.
Call us now and we can help you with any problem concerning your springs.
Back To Our Services